BBC Music Magazine Review
of the new Warner Music/ERATO remastered complete J. S. Bach keyboard works  – December 19, 2016
Read special interview with Zuzana in The Times (London) October 2016 and Le Monde (Paris) December 2016. And, if you read Czech, then Harmonie magazine, December 2016. "The Sprit of Bach & The Miraculous Life of Zuzana Ruzickova" –  BBC Magazine, December 19, 2016.
FANFARE January/February 2014
For a Fanfare feature (March/April 2011) on the music of the Czech composer Viktor Kalabis (1923–2006), I had a background conversation with his widow, the harpsichordist Zuzana Růžičková (it's not as difficult as it looks: Roo-zheetsh-ko-va). That discussion was occasioned by the appearance of the complete Kalabis string quartets on Praga Digitals (PRD250262) and an anthology of orchestral and chamber music on MSR, derived from Supraphon originals (MS1350). Now, with the reissue of several of her own recordings on Supraphon and the release of a three-CD box, also from Supraphon, of Kalabis orchestral music, it's time for a talk with Růžičková herself. I hadn't interviewed her directly in 2011 because I had been warned that she was seriously ill, as was instantly clear from her tone on the telephone; I expected bad news before long. Now she responded to my first words with surprising frankness.
Q: When we spoke two years ago, you warned me that you were very ill. But these days you sound buoyant and full of life.
A: I'm now in remission. I have a film crew here, doing a documentary on my life. It will be in the States; they are going to do a trailer and then they will see what will happen to it. It's mostly about my Holocaust period. See the full interview at FANFARE .   Fanfare magazine has also published an extensive series of reviews of the works by Viktor Kalabis and recordings by Zuzana Ruzickova.
GRAMOPHONE Magazine, Critics Choice, December 2013
Guy Rickards writes: Concertos have dominated my listening this year – whether by McCabe (Dutton) , Halmboe (Dascarpo) or Hindemith (Frank Peter Zimmerman on Myrios), but it's an archival collection of concertos – for violin, piano, trumpet, harpsichord and bassoon – and symphonies by Viktor Kalabis that has impressed the most and it is in my CD player as I type this!

Viktor Kalabis, Czech Master
by Martin Anderson


"Only a small part of the capacious output of the Czech composer Viktor Kalabis – some 92 works, including five symphonies and nine concertos – ever made it onto LP and less yet made the transition to CD. But with the recent appearance of Kalabis's seven string quartets on the Praga Digital label and now a three-CD set of orchestral and instrumental works on MSR Classics (see Recordings), we seem to have gone from famine to feast."
Zuzana Ruzickova 85th Birthday Celebration at HAMU
Review published by the Dvorak Society
Zuzana Růžičková is world famous as a harpsichordist, with many prizes, honours and hundreds of recordings to her credit – not least the complete works of Bach on disc which she values most.  She is well-known to and loved by many of our members.  An important jubilee – her remarkable 85th.birthday – fell on 14th.January this year.  Last year, on 27th.July, she received the Charles IV Cultural Prize in Aachen, Germany, an honour which is only bestowed on the most important personalities.  At the ceremony she made a memorable speech in which she spoke of her life but primarily of her close affinity to Bach.
More

Information
Aachen was appropriate for her also for its association with Charles IV in Czech history and for being the birthplace of the man who was instrumental in saving her life in Terezín and Auschwitz.  Then on 10th November she received an honorary doctorate from the music faculty of the Prague Academy, where again she delighted the guests with a speech full of character and wit. On January 16th the Prague Spring Festival together with the Terezín Initiative – (in memory of the WWII concentration camp for Czech Jews) organized a concert in her honour at the former St.Lawrence church, now a Prague Spring concert venue.
Music heard by the packed hall included works by J.S.Bach, W.F.Bach, Viktor Kalabis (Zuzana Růžičková's late husband) and an amusing short cantata by Aleš Březina.  The delightful concert was for the most part delivered by her former pupils, now established artists in their own right: Václav Luks, Monika Knoblochová and Vojtěch Spurný, their trio of harpsichords being joined at the end by the chamber ensemble Collegium 1704 with soprano Irena Troupová.
Zuzana Růžičková is at present working hard on the legacy of her composer husband Viktor Kalabis and she continues to be highly regarded as a harpsichord virtuoso and teacher of the instrument.  As a charismatic figure who has had to cope with many difficult situations during her life (some of them matters of bare survival in concentration camps at Auschwitz, Hamburg and Birkenau) she remains a remarkable example of the indomitable human spirit.  She remains active in organizing the Prague Spring international harpsichord competition and with the Czech Chamber Music Society, as well as working for the building of a new concert hall in Prague.  She has prepared a draft biography in English of her late husband which we shall expand and publish as a Society Occasional Publication to mark the 90th anniversary of Kalabis next year.   To mark her special birthday, Supraphon has issued a two CD set of her playing works by Bach, Scarlatti, D., de Falla, Kalabis, Poulenc, Rychlík and Martinů.
Viktor Kalabis
Rob Barnett, Classical Editor, MusicWeb International, reviews CDs of the music by Viktor Kalabis – read more.
And still more from Supraphon – MSR – Arco Diva
Also please read the moving obituary of Viktor Kalabis published by the Dvorak Society. 
—————–
Posted by Phil Muse in Symphony, chamber music, MSR
Music of Viktor Kalabis – Zuzana Růžičková, piano & harpsichord;
Josef Suk, violin; The Suk Trio; Vlach String Quartet; Prague Chamber Soloists; Czech Philharmonic Orchestra, conducted by Jiří Bělohlávek, Zdeněk Košler, Václav Neumann, and Karel Šejna.
Czech composer Viktor Kalabis (1923-2006) was an unknown name to me when this 3-CD jewel box arrived in the mail. As I began scanning the Internet for basic research in writing this review, I was astonished to find that only two Kalabis works were listed on Arkivmusic.com, both buried in recordings of works by other composers. My wonder increased as I actually began listening to the composer's music. Here was a distinctive, major voice of the 20th century, one who by rights should have a place in modern music near to Bartók or Kodály, two older contemporaries whom he admired, or Stravinsky, of whom he wrote a thesis. (I will leave it to others more qualified than I, and to time, which reveals all things, to determine the exact niche.) Why had I never encountered this striking figure before, in concert or on record?
More

Information
The answer lies in the fact that Kalabis spent his most creative years in a time when his country was under a Communist regime. That he fell in love with and married a Jewish woman (the great keyboard artist Zuzana Růžičková) probably did not endear him to the authrorities. That they both steadfastly refused to join the Party met with petty retribution. For Růžičková, the first harpsichordist to record all the works for her instrument by J.S. Bach, it meant confiscation of all her fees from foreign concerts. For Kalabis, it meant denial of every visa application to travel abroad and promote his own music in the concert hall. It was a conspiracy of utter silence, in its effect more damning than anything that even Shostakovich experienced under the Soviet regime in Russia.
But there were some unexpected plusses. If Viktor Kalabis was denied a visa to travel, so were other artists. Thus he benefitted from the opportunity to develop professional and personal relationships with a number of great musicians in Prague in the four decades before the Party was overthrown in 1987. The work of many of these artists, as well as the contributions of outstanding sound engineers, is heard in the present program. Further, he had the advantage of being married to a world-class musician who might be expected to critique and perform his music. (Has anyone , other than Robert Schumann, ever been in that situation?) And just as he devoted his energies to the Bohuslav Martinu Foundation and Institute at a time when that composer's work was a cause to fight for, so he himself has had the benefit of a similar foundation that continues to promote his work after his death (for information on its activities, visit www.kalabismusic.org ). The story of how the present MSR release became a reality is no doubt involved, but I note that the secretary of the international Viktor Kalabis and Zuzana Růžičková Foundation, the distinguished American flutist and educator John Solum, is credited here as executive producer. Providing further aid in the transatlantic effort were MSR's Robert LaPorta for product management, unnamed engineers at Supraphon, Prague who provided superb digital transfers, and Richard Price of Candlewood Digital, who did the final digital mastering. It was a quality job all around, right down to the cover art and package design by Tim Schwartz of Orion Productions.
Having said all that, let's get around to discussing the music. Viktor Kalabis' style is distinctive. His music is economical, honest and direct. Right from the opening of any of the works in this program you get a clear impression of its purpose and specific weight. He is clearly a modernist with little of the romantic heritage in the forefront of his music, and yet his music has a distinctly Czech flavor that separates it from the modern mainstream in which it flows. The modernist features in his music compel, rather than repel, the listener, in particular his compelling rhythms, to which he frequently interjects boldly contrasted elements, his occasional use of bitonality and tone clusters, as he does in the Sonata for Trombone and Piano (1970), and most of all his wonderful color palette, especially at the dark end of the spectrum. His music is pure, with no implied program – the exception being The Two Worlds: Ballet Music, which he wrote for a staging of Alice in Wonderland by the Children's Music department of Czech Television. Though his music is serious, it is never depressive.
Due to Kalabis' concise style, we have the advantage of hearing eleven major works in this 3-disc package. Beginning with his Piano Concerto no. 1 (1956), which he wrote as a wdding present for his wife (Růžičková performs it here in a delightful performance with the Czech PO under Karel Šejna). Intended partly as a tribute to Mozart in his bicentennial year, it is a modern work that is very Mozartean in its formal design, its clarity, and its gentle humor. Listening to it, I kept recalling Mozart's Concerto No. 24 in the seriousness of its opening movement and the wonderful way the piano leavens that severity with the warmth and intimacy of its solo in the slow movement, an Andante marked molto quieto e semplice. Two symphonies are included. Symphony No. 4 in two movements (1972) is highly dramatic, with sensational use of the percussion as an integral element. No. 5 (1976) is subtitled "Fragment," not because it is incomplete (it is in fact a unified work in a single movement), but in honor of Michelangelo's famous unfinished sculptures, which it emulates in its highly condensed content and emotion. Chamber Music for Strings (1963), written for the Prague Chamber Soloists, shows a striving for all the rich tonality and expression of which a string orchestra is capable.
The chamber works bear further evidence to Kalabis' concise expression and dramatic power. String Quartet No. 2 (of seven), which Kalabis wrote in 1962-63 in the shadow of his father's impending death, reveals these qualities. So do the Sonata for Violin and Harpsichord (1967), here performed by the artists for whom it was written, Suk and Růžičková, and the Trio for Piano, Violin and Cello (1974), likewise performed by the Suk Trio, to whom it is dedicated. In both we have distinguished ensemble playing and a central slow movement in which the final word is left to Suk's violin, magically trailing off its final phrase into ultimate silence. In its mastery of harmony and counterpoint in a modern context, Kalabis' six 2-voice Canonic Inventions for Harpsichord (1962, played here by Zuzana) pays handsome, scintillating homage to both Bach and Scarlatti. And even the Divertimento for Wind Quintet, perhaps the lightest work on the program, reflects Kalabis' concerns for concision and pithy expression as it pays its respects to a golden past era from the perspective of a more problematical modern one in which it is still possible to find meaning and even elusive happiness.
Audiophile Audition
A royal feast of music from one of the most important Czech composers of the second half of the twentieth century. Published on October 09, 2010
Viktor Kalabis (1923-2006) was born in eastern Bohemia; an only child, he was a talented pianist, later singing in a choir and playing in a jazz group. After the Nazi invasion he was allowed to teach, excused military service due to his poor eyesight, and resumed his studies fully in 1945. His doctorate thesis on Stravinsky and Bartok was rejected as the communists in power from 1948 who considered these composers "decadent bourgeois formalists". He waited until 1990 to receive his doctorate at a ceremony organized by Václav Havel to reward many such people denied their academic qualifications by the communists.
More

Information
He studied piano with Suzana Růžičková (b.1925) in1951 and they were married shortly afterwards. She had survived both Auschwitz-Birkenau and Bergen-Belsen, sent to these concentration camps due to her being Jewish, to become an internationally known pianist and harpsichordist. Later both suffered the passive aggression reserved for those who did not join the Communist Party – for example her fees for playing outside the country were confiscated in full. More details about their lives and musicianship are available at kalabismusic.org. MSR has gathered together under license from Supraphon recordings made for them between 1956 and 1984 of Kalabis's music, running to three CDs.
Kalabis is described by contemporaries as "sunny and optimistic" and this is shown in spades in the piano concerto he wrote in 1954 for his wife. Inspired by the upcoming Mozart bicentenary it was also a wedding present, and its three movements are a delight, almost Poulenc in an upbeat frame of mind. Růžičková is the soloist, and the Czech Philharmonic sounds well under Karel Šejna, in good mono sound. The two orchestral works on the first CD are later works, the Symphony No. 4 from 1972, and the ballet music "Two Worlds" (based on "Alice in Wonderland"), both meaty in substance. The darkness in the symphony tells of stoic, stiff-jawed resolve, rather than self-pity, with alternating themes of brilliance coupled with the soft-hearted. Fine performances recorded in good stereo this time are directed by Zdenĕk Košler and Jiří Bĕlohlávek respectively.
The second CD opens with the Fifth Symphony (1976) subtitled "Fragment" and inspired by Michelangelo's unfinished Pieta and its economy of structure. It's a powerfully serious work in one movement of a quarter hour, directed here by Václav Neumann who brings out the considerable energy in the writing. Neumann also conducts the "Chamber Music for Strings" dating from 1963. The conductor had recently founded the Prague Chamber Soloists and commissioned this work from Kalabis, a work which melds ancient and modern with interest and charm. The dedicatees produce an excellent reading.
The Divertimento for Wind Quintet, here played by soloists from the Czech PO with that timbre which survives still, is another modern take on an old form, the result delightful and entertaining. The string quartets are meatier stuff, much more personal in their depths. A cycle has just been released by Praga Digitals, sadly not in their now customary SACD format, the playing shared by the Kocian and Zemlinsky Quartets. In this recording, the Vlach are well-caught in their 1965 recording by the Supraphon engineers, bringing out the sadness and stoicism of its inspiration, the soon-expected death of the composer's father.
The composer's wife, Suzana Růžičková, features in the six short and amusing two-part inventions for harpsichord, and she is then joined by Josef Suk for the Sonata for Violin and Harpsichord, both works dating from the 1960s. Neither work indulges in pastiche, the Sonata, written to be played alongside Bach and Handel, is a thoroughly red-blooded tonal contemporary work whose passions both musicians bring out very successfully. Suk's trio, the commissioners of the work, perform the Piano Trio (1974), another work full of striving energy and determination, a work whose strength perks one up rather than beats one down, two very lively movements framing what feels like nachtmusik. The collection is completed by the Sonata for Trombone and Piano in which the soloist brilliantly puts over the clusters and bitonality along with fine singing tone.
Kalabis's Violin Concerto Op.17 is available as part of the final volume of Supraphon's Ancerl edition, and another CD contains the first Kalabis work I encountered, the Harpsichord Concerto, Romantic Love Songs and Symphonic Variations, coupled with a different recording of the Violin Concerto. Sound quality from Supraphon was always among the best, the Rudolfinum in Prague an excellent location for recording larger works, and the few mono recordings here still sound full-blooded if a little dated.
However, it is this fine new set from MSR, a limited authorized edition, and at rather less than full price, which serves as an excellent overview of Kalabis the composer. Supported by the Viktor Kalabis and Suzana Růžičková Foundation and Supraphon, this set restores to circulation a core of this vital composer's work. It deserves to be sold out soon!
– Peter Joelson
Supraphon Records
"Composer Viktor Kalabis, who turned eighty on 27th February, 2003, ranks among prominent Czech composers of our time. His compositional style is highly distinctive, indeed unmistakeable. In a way that is entirely his own, he has been linking up with the legacies left behind by the epoch-making masters of 20th-century music. In his progress along this road, he has produced works marked by respect for compositional order, wealth of harmony, and inventive melodic devices. His output has comprised over 90 opuses encompassing a wide variety of genres. Kalabis´s music furnishes an eloquent testimony to the spiritual conflicts of the 20th century, never losing its distinct humanitarian message, blending elements of pathos with a sense of tender emotionality and intimacy, admiration for the family of man and for nature, meditative introspection, and spontaneous joy. In his formative years, Viktor Kalabis combined studies of composition and conducting, demonstrating his skill in that latter field on this CD as well. His works were interpreted here by a distinguished cast of soloists and ensembles. This portrait of composer Viktor Kalabis offers a chance of insight into the labyrinth of paths followed by 20th-century music. Viktor Kalabis: a composer´s message on the spiritual and artistic conflicts of the 20th century."
Karl van Eycken
Karl van Eycken in his extensive biography published in Movement Janacek monthly, No. 54 July 2007 (Paris)
"Kalabis left us a masterful oeuvre. We count him among the great ones of the second half of the 20th century. His musical universe combines both necessary elements, i.e., an artistic sense developed to rare heights coupled with a completely professional mastery. With great strength of expression he reflects both the joys and the convulsions of our times together with a clearly humanist message, never falling into the trap of facility or superficiality. I avow that I deeply love Kalabis's music and hope that more and more people will discover it."
Jindřichův Hradec Honors Viktor Kalabis – Special exhibition celebrates a composer who spent much of his childhood in this southern Bohemia town and who, together with Zuzana, was to spend many happy and inspirational summers here in recent decades.
REVIEW: CDMusic.CS in Prague
"….Recording by Zuzana Ruzickova, a world-acclaimed harpsichordist inseparably associated with J. S. Bachďs music, here introducing 20th century compositions, with which she reaped success during her tour of Japan in 1997. Comprising a number of world premieres, the recording was made in January 1998 on a modern instrument designed to match the character of the works."
REVIEW: Stamford Symphony Performance (Symphony No. 3)
"The pair of concerts that concluded the Stamford Symphony's season last weekend at the Palace Theatre were far more than musical expression of highest attainment.
They made an eloquent statement about human experience, its moments of pain, trials and non-resolutions, about Kosovo and the killings in Colorado, about the fundamental brotherhood of all mankind.
The focal point was the American premiere of music by Viktor Kalabis, probably unknown to almost everyone in the audience. It was his third symphony, written in the early 1970s to protest Communist suppression in Czechoslovakia.
A political statement? No way! It was a poignant express of human suffering by a first-class composer who possibly created one of the most moving works of our time. If you were there, you might understand that this is not hyperbole… "
(2 May 1999 By John S. Sweeny/The Advocate and Greenwich Time)
FEATURE: "Zuzana Ruzickova, Grande Dame of the Harpsichord," full article
(Translated by Rolf Liebergesell)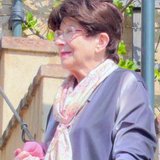 "Sirens, police every where, masses of agitated people course through the narrow streets of the inner city. Mass protests against the communist regime. Suddenly the rumor: "Tanks are coming." The words fly from mouth to mouth. Will history repeat itself? Will the cry for freedom and democracy be brutally suppressed as in the 1968 "Prague Spring"? Uncertainty, fear and tension hover over the city.
No, not over the whole city. In the center of Prague there is an oasis of quiet: a small recording studio. Here, the harpsichordist Zuzana Ruzickova records the six Brandenberg Concertos by J.S. Bach. Music lovers have waited for this recording a long time. Zuzana Ruzickova does not want to disappoint them…."
(August 1998 By Deborah Cowley/German Readers Digest)
REVIEW: "Chamber Group's History Lessons" (Concerto for Harpischord and Strings), full article
"…The second capsule survey involved the harpsichord concerto in baroque and modern terms. Zuzana Ruzickova was the twice-featured soloist, and her facility at the keyboard during Bach's D Minor Harpsichord Concerto, BWV 1052, impressed not so much in the first movement cadenza as in the finale's accelerated running fingers. The Concerto for Harpsichord and Strings (1975) by Viktor Kalabis received its American premiere, and couldn't have been entrusted to better hands…"
(1 February 1994 By Charles McCardell/Washington Post)
REVIEW: Op. 21, Chamber Music for Strings
"…is a most interesting work… one feels oneself in the presence of a musician who has ideas to communicate, says them in an unequivocal way… a work of substance which unfailingly keeps holding you in its spell."
(Gilles Votvin, La Presse, 9 October 1967)
REVIEW: Op. 25, Concerto for Orchestra
"Kalabis is undoubtedly one of the most outstanding Czech composers of the second half of our century, and the Concerto proves it to perfection. . . It is a work full of dynamism and personality, which draws the audience into its world and never allows even a moment of inattention. Isn't this fact in itself proof of the value of Kalabis's music?"
(Luldvik Kasparek, Hudebni rozhledy, no. 5, 1999)
REVIEW: Op. 26, Accents for Piano
"… rhythms of unheard-of energy, magic sound, strongly polarized dynamics in the shortest possible time segment, all this did help me — the then (1997) shy youngster 14 years old — to liberate my feelings in a previously unknown way. Seldom now did I take recourse to Mozart or Mendelssohn. . . Kalabis's music opened up a new world for me."
From a booklet text to a newly-released CD by German pianist Gerhard Vielhaber
(Franck, Schumann, Kalabis, on Classic clips)
REVIEW: Op. 33, Symphony No. 3
"… a poignant expression of human suffering by a first-class composer who possibly has created one of the most moving works of our time. If you were there, you might understand that this is not a hyperbole. . . one listened with tears in the eyes. How many contemporary works can produce this emotion?"
(John Sweeney, The Advocate and Greenwich Time (Connecticut), 2 May 1999)
REVIEW: Op. 34, Symphony No. 4
"This masterly work is so sufficient in its absolute perfection, with enormous potential both of music and philosophy. It bears witness to Kalabis's ever-developing creativity…"
(Jaromir Havlik, Hudebni rozhledy, No. 4, 1975)
REVIEW: Op. 38, Five Romantic Songs about Love (R. M. Rilke)
"…from the most tender purity… to a dramatic outcry, from light and happiness to… philosophy, this crystalline, wise and yet passionate work presents five aspects of love…"
(Jiri Pilka in his book Viktor Kalabis)
REVIEW: Op. 39, Sonata for Violin and Harpsichord
"…a fundamental work, necessary to grasp the composer's personality…"
(Jiri Pilka in his book Viktor Kalabis)
REVIEW: Op. 42 Concert for Harpsichord and Strings
"To my mind this Concert is exquisite, one of the key works of its composer because of its polyvalence, of its many mysteries and purely musical riches…"
(Jiri Pilka)
REVIEW: Op. 50, The Pipes of String
"… a most interesting work with clashing dissonances and polymetric structures, which partly deny the innocent title…"
(O.B., Stuttgarter Zeitung, 2 August 1987)
REVIEW: Op. 58, Sonata for Violin and Piano
"…tension growing out of perfectly measured and masterfully handled musical components… the summit of this year's "Days of Contemporary Music."
(Pavel Skala, Hudebni rozhledy, 1982)
REVIEW: Op. 65, Canticum Canticorum
"…a sort of Magnificat, though not extolling St. Mary but the eternal might of love… Kalabis appears here more like a contemporary of his compatriot Milan Kundera than a faithful bible mystic, his musical language sensuous… Rilling's "Kantorei" probably never sang such sensual music before…"
(H. Koegler, Stuttgarter Zeitung, 11 August 1987)
REVIEW: Op. 66, Diptychon for Strings
"… an inward song… full of fantasy and at the same time logical, has been spread before us in unheard-of beauty."
(Milos Pokora, Hudebni rozhledy, 1988)
REVIEW: Op. 72, The Strange Pipers
"…Viktor Kalabis emerged from the program like a giant, who, though originating in neoclassicism, was somehow much more interesting in original thought, precise form, and exciting instrumentation than those rooted in modernistic styles."
(Petr Kofron, Lidnove noviny, 4 June 1996)
REVIEW: Op. 84, Sonata for Viola and Piano
"…a masculine, mature song from beginning to end, full-voiced and filled with wisdom, simplicity, charm, equanimity and feeling…a very personal, intimate work."
(Jan Smolik, Hudebni rozhledy, 1998)
REVIEW: Op. 85, Capriccio for Two Violins and Piano
"…it was the climax of the evening… it does transmit… pure joy of music, entirely…"
(Jan Smolik, Hudebni rozhledy, 2000)
REVIEW: Op. 87, Three Impressions for Two Clarinets
"… if there had been a prize from the audience, in this concert it would surely have gone to Viktor Kalabis, so long and ecstatic was the applause."
(Jan Smolik, Hudebni rozhledy, 2001)
REVIEW: Op. 91, A Little Suite for Two Bassoons
"…there is a lot of music in this "little" suite! It has dramatic as well as playful points, both bassoons even get to "swing" a bit… Viktor Kalabis set a high standard right at the beginning of the concert."
(Jan Smolik, Hudebni rozhledy, 2003)
Reviews from the early communist era
Sonata for Clarinet and Piano (no opus number)
"…our working classes demand music which reflects their sincere joy in the building of our new socialist future. The road which Kalabis takes with no little self-confidence leads back, not forwards. He should abolish those hard harmonies of his, be more active in the "Socialist Youth Movement" and learn from those new people rather than at the feet of western modernists…"
(Bohumil Karasek, Lidove noviny, 1949)
Op. 4, Second Piano Sonata
"It would be well if Kalabis would endeavor to find in his music more joyous tones and quit those disconsolate, mournful ones in which he is frowning just now and which at his youthful age are decidedly unhealthy and nihilistic…"
(Bohumil Karasek, Prace, 1950)