The Viktor Kalabis and Zuzana Růžičková Foundation
March 22, 2022 – ​Mark your calendars​ – The Cathedral of St. John the Divine, New York City. Maestro ​Kent Tritle conducts the ​Musica Sacra Chorus and Orchestra with Nicole Joy Mitchell, contralto, and John Riesen, tenor.  Launching the centennial of Viktor Kalabis's birth celebrations with Viktor's magnificent  Canticum Canticorum.
A cantata for alto and tenor solo, mixed choir and chamber orchestra. The work was commissioned by Helmuth Rilling for his "Gaechinger Kantorei" choir. Kalabis selected part of the biblical Song of Songs. Framed, like a picture, by trumpet fanfares, it presents, in Kalabis's words, "a brief glimpse of a biblical landscape" and "an expression of the greatest gift of life, love between man and woman".
=========
            The Viktor Kalabis and Zuzana Růžičková Foundation, based in the United States, is dedicated to two remarkable people whose partnership played central roles at the heart of Czech music for more than 50 years. Living in Prague, Zuzana and Viktor refused to join the Communist Party and faced endless adversities, yet they achieved enormous international success.
Arete Quartet wins the Foundation's prize on winning the Prague Spring Music Festival Competition — See the latest NEWS.
Viktor composed a number of pieces for Zuzana and none was more testing than one recorded for the film – Zuzana: Music Is Life – so enjoy this introduction by Zuzana to Viktor's CANONIC INVENTIONS.
We Appreciate Your Support!
Prague Spring International Music Competition Launches
Viktor Kalabis and Zuzana Růžičková Prize

A new annual prize will be awarded in its competition to be called: "The Viktor Kalabis and Zuzana Růžičková Prize."
Kalabis: The Complete Piano Works
Ivo Kahánek performs the very first complete recording of Viktor Kalabis's piano works, including his three sonatas.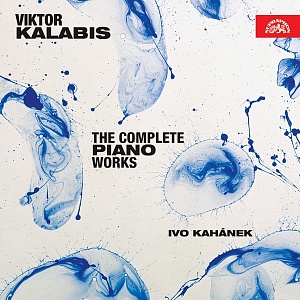 2021 Ruzickova Composition Competition
ADAWITCZYK.com announces the competition in honor of Zuzana.
Arete Quartet Wins Prague Competition
The quartet from South Korea wins the 2021 Prague Spring Festival Competition – Foundation awards prize for the winner.